About Hair and Beauty Services offers at aesthete salon
Mondays evenings  – Botox
Tuesdays – Renew Skin laser
Wednesday –  Saturday -Tattoo artist Beauty Therapist
Wednesdays – Sundays – Hair Specalist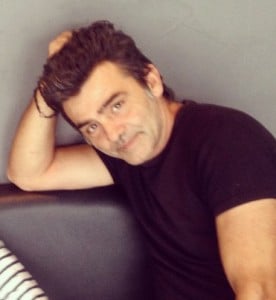 With close to 30 years' experience, Bill Minglis is the Creative Director of Aesthete Hair and a true local Bondi resident! Whether it's for his
stylist working with clients such as  Blink-182   Sophie Monk MTV editorial shoots, music video-clips, fashion run-way models or his clients at the salon, Bill is passionate about hair and combines his strong ethos for creativity and beauty with his cutting edge, precision skill to each and every one of his clients.
Non Surgical cosmetic injections
anti-wrinkle and dermal filler
are a the proven modern woman's solution to Anti Ageing. For the exact results you want- which may be a very natural barely detectable look, it really comes down to the experience and technique of the doctor.
We guarantee our doctor and results View Before / Afters
Qualified Cosmetic Tattoo Artist/Beauty Therapist & Makeup Artist.
Cosmetic tattoo has become very popular, It is important you find a highly experienced tattooist, with safe ingredients and apply to your skin like artwork.
Isabella at Brow Artistry HQ will take the time to consult you and talk about the look you want and what will work to enhance your natural beauty.
Whether you'd like the illusion of a brow-lift. Enhance your already beautiful brows by filling missing hairs, or if you'd like fuller eyebrows, Isabella will help you fulfill the look you're after and you'll love the result.
At Brow Artistry HQ we also specialise in top and bottom eyeliners, lip-liner, and fully lip blend, eyebrow sculpting, eyelash extensions, eyelash lift & tints and advanced facials using O Cosmedics products which are Australian made & owned, Cruelty free & vegan, no nastiest and medical grade skincare.
At Brow Artistry Hq each service is guaranteed to meet your expectations using the best products available on the market today.
Many thanks,
Work on
INSTAGRAM